JCP Books, LLC
m/m paranormal & horror
Weird and wonderful ebooks you'll want to read again and again!
find a book
Enter your own search term:
Loading
Merchandise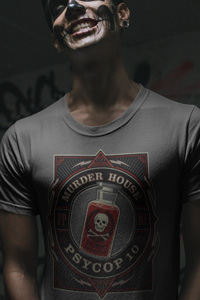 Check out JCPBooks Merchandise, including fundraiser T-Shirts for the Murder House audiobook
Questions?
See our FAQ page!
Present Tense: The ABCs of Spellcraft #8
Present Tense by Jordan Castillo Price
Series: The ABCs of Spellcraft
Length: Short Story, 8000 words
Cover artist: Jordan Castillo Price - see larger cover

$0.99
Summary
Christmas is a festive time of year, one filled with food, family and tradition—Dixon Penn's ideal holiday. Too bad Spellcrafters don't celebrate Christmas.
Dixon's parents have always been strict about their no-present rule, reluctant to entrap anyone in an "endless cycle of reciprocal obligation."
Yuri Volnikov was not raised in the Craft, but Dixon has made sure he understands that for Spellcrafters, Christmas presents are verboten.
No gifts. None. Nada. And everyone is on the same page in regards to presents….
Or are they?
The ABCs of Spellcraft is a series filled with bad jokes and good magic, where MM Romance meets Paranormal Cozy. A perky hero, a brooding love interest, and delightfully twisty-turny stories that never end up quite where you'd expect. The books are best read in order, so be sure to start at the beginning with Quill Me Now.
This holiday short is set after What the Frack? and contains series spoilers.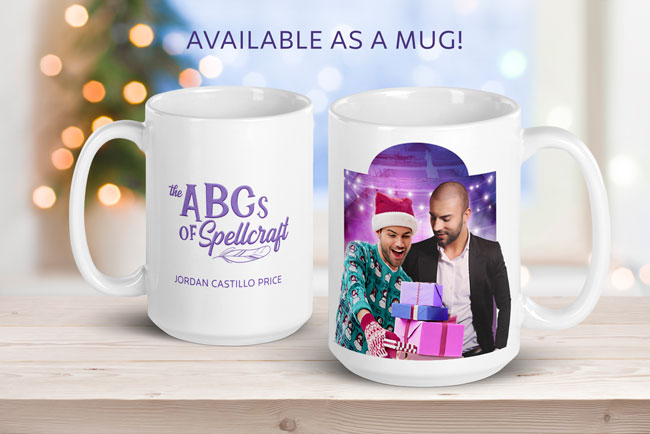 Also available as a mug! Check out all the merch.
The ABCs of Spellcraft Series
1. Quill Me Now
1.5. All that Glitters
3. Something Stinks at the Spa
8. Present Tense (A Spellcraft Christmas Short)
Paperback Collections
The ABCs of Spellcraft Collection, Volume 1 (novellas 1-4 plus All the Glitters) Also in Audio USA / UK
The ABCs of Spellcraft Collection, Volume 2 (novellas 5-7) Also in Audio USA / UK