JCP Books, LLC
m/m paranormal & horror
Weird and wonderful ebooks you'll want to read again and again!
find a book
Enter your own search term:
Loading
Merchandise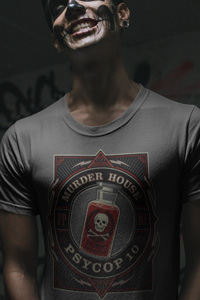 Check out JCPBooks Merchandise, including fundraiser T-Shirts for the Murder House audiobook
Questions?
See our FAQ page!
Turbulence #5: Black Box
Black Box by Jordan Castillo Price
Series: Turbulence 5
Length: Novelette - 9450 words - 33 PDF pages
Cover artist: Jordan Castillo Price - see larger cover
ISBN: 9781301308910
AVAILABLE IN THE TURBULENCE COLLECTION
Summary
Playing catch-up is frustrating. Paul Cronin was the last crew member to join Flight 511, and he's got a lot of catching up to do. To make matters worse, his predecessor Marlin had a "unique" way of looking at things. Dealing with the effects of the turbulence phenomenon is bad enough. Now Paul needs to figure out which of Marlin's notes are vital clues, and which are the ramblings of an off-kilter egomaniac.
Paul finds a throwaway line in Marlin's notebook that may be the key to unraveling the mystery. Time is of the essence, since every night he puzzles through the phenomenon in empty Bermuda is another night the uncensored side of his personality is spending with Dallas.
---
The Turbulence Series
MORE WICKEDLY WONDERFUL TALES...