JCP Books, LLC
m/m paranormal & horror
Weird and wonderful ebooks you'll want to read again and again!
find a book
Enter your own search term:
Loading
Merchandise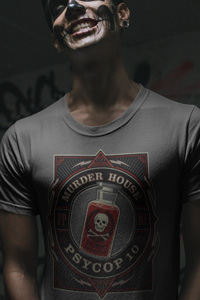 Check out JCPBooks Merchandise, including fundraiser T-Shirts for the Murder House audiobook
Questions?
See our FAQ page!
Turbulence #6: Flying Blind
Flying Blind by Jordan Castillo Price
Series: Turbulence 6
Length: Novelette - 9700 words - 32 PDF pages
Cover artist: Jordan Castillo Price - see larger cover
ISBN: 9781301671533
AVAILABLE IN THE TURBULENCE COLLECTION
Summary
Dead men tell no lies…not that it matters. Paul Cronin suspects he doesn't speak the same language as his predecessor Marlin, anyway. Despite all the information in the red notebook he inherited, Paul is no closer to understanding the Bermuda Triangle anomaly than he would've been without it.
Dallas leads Paul to Marlin's house to seek the elusive Black Box, but they're not the only ones interested in Marlin's personal effects. Telling the truth about what they're looking for is out, and they only have a few free hours between flights in which to search—but maybe luck is on their side. A clue that surfaces from beyond the grave sends Paul hunting through the empty Bermuda airport in search of the discovery he's certain will release Flight 511 from the turbulence once and for all.
---
The Turbulence Series
MORE WICKEDLY WONDERFUL TALES...