JCP Books, LLC
m/m paranormal & horror
Weird and wonderful ebooks you'll want to read again and again!
find a book
Problems navigating? Click here for a list of all ebooks by title
Enter your own search term:
Loading
Payment
Pay via PayPal direct at this site.
JCP Books backlist titles are also available at:
Smashwords.com in various formats,
BarnesandNoble.com for the Nook, and Amazon.com
for the Kindle.
Questions?
See our FAQ page!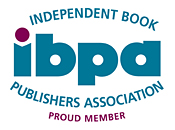 Turbulence #7: Radio Silence
Radio Silence by Jordan Castillo Price
Series: Turbulence 7
Length: Novelette - 10000 words - 33 PDF pages
Cover artist: Jordan Castillo Price - see larger cover
ISBN: 9781301089512
release date: 1/15/2013
*This is a promotional Pay-What-You-Wish book. The retail price for a JCP short novelette is $1.99, and if you can pay that, fabulous! If you can't (or simply prefer not to) pay, I wholeheartedly invite you to enjoy the story for free.*
Suggested price: $1.99

If you are purchasing/freebie-ing more than one ebook, please place them all in one cart and do a single checkout of multiple items. It cuts down significantly on my fees. Thanks!
Summary
Funerals are for the living. Dallas finds no closure at Marlin's new age service, however, where none of Marlin's friends can figure out what caused him to drown himself. He was happy and well-liked, and led a rich and active life. Was the pressure of the turbulence too much for him? Of all the flight crew, he'd been the least distressed about the uncanniness of Flight 511. Since Marlin treated the turbulence as an adventure, his suicide makes no sense at all.
The distraction is welcome when Paul is called to DC to deal with his angry condo association, and Dallas comes along for the ride. The overnight stop turns ugly as Paul tries to determine whether he fits into his old life anymore—and how to put an end to the turbulence for the chance at a life worth living.
---
The Turbulence Series
MORE WICKEDLY WONDERFUL TALES...