JCP Books, LLC
m/m paranormal & horror
Weird and wonderful ebooks you'll want to read again and again!
find a book
Enter your own search term:
Loading
Merchandise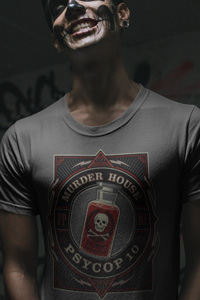 Check out JCPBooks Merchandise, including fundraiser T-Shirts for the Murder House audiobook
Questions?
See our FAQ page!
Bittersweet Candy Kisses: Pretty Ugly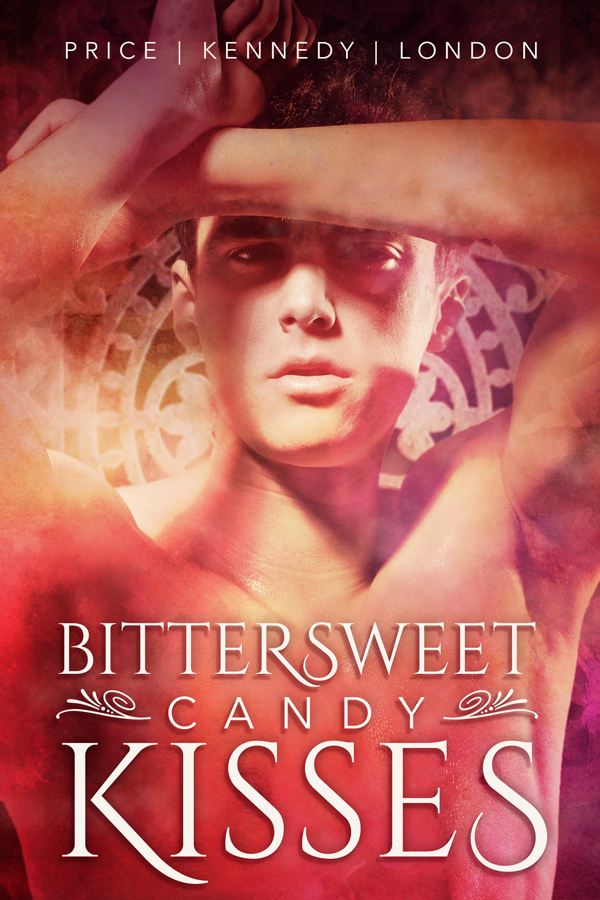 Pretty Ugly by Jordan Castillo Price
Series: Bittersweet Candy Kisses
Length: Novelette - 16,250 words
Available exclusively in the Bittersweet Candy Kisses Anthology
Over 180,000 words total, only $4.99 at your favorite retailer!
(Previously released in 2010 in the Petit Morts series)
Summary
Just because Dominic Mann personally lacks beauty doesn't mean he can't appreciate it. His keen eye has made him one of the most celebrated and sought-after photographers in Nashville.
The grand re-opening of the Cypress Mansion is an event for Nashville's truly elite, and Dominic is the official photographer of the evening. Not that he'd need that excuse to introduce himself to up-and-coming singer Johnny Palomino and grab a few shots…but it doesn't hurt.
Dominic hopes to take his flirtation with Johnny to the next level at the Cypress Mansion tea, where they've arranged to meet. But what greets Dominic in the mirror the next morning is such a shock, he's almost late for the party.
No one at Cypress Mansion is acting like they notice anything different. Or do they?
Excerpt
Dominic braced his elbow and poised his camera, but instead of shooting right away, he looked. At times like those, the camera was more of a prop for him, a way to let the people around him know not to disturb him, because he was looking.
The other members of the Cypress Society streamed around him, their numbers doubled as they reflected in the gilt-framed floor-to-ceiling mirror on the opposite wall. Dominic spotted himself in the center of the reflection as the only person who was still, and turned to scan the rest of the room before he picked his mirror image out of the crowd in any great detail. He'd lived with himself long enough to know exactly what he'd see. Immaculately tailored suit. Passably fit, for a guy in his forties. And plug ugly.
Dominic turned away from the mirror. There was a buffet against the west wall brimming with wine. Beside it, Carlton Jeffrey from Jeffrey Imports & Exports stood, scanning the crowd, most likely anticipating who would call him Monday for a case of the Pinot they sampled at tonight's event. His gaze lit briefly on Dominic, then hurried on without lingering. Such was the way of one-night stands that never had enough momentum to develop into anything more.
Dominic allowed his attention to slide past Carlton—no hard feelings, pal—and on to the second buffet on the north wall. The top groaned under a spread of flowers and fresh fruits, and among that precisely coordinated swath of color and shape, on gleaming silver pedestals, the star of the show: chocolates.
He snapped a few shots of the crowd filling the room, then turned away from Carlton, and away from the mirror (wondering how the family dining room had become an obstacle course of avoidances) and made his way against the tide of cocktail dresses and suits to the chocolate buffet.
The spread couldn't possibly have been laid out by an amateur. Dominic knew all the top food stylists in town. He tried to place the work. Ashford? No, not formal enough. The Robinson Sisters…if it was them, it was the most graceful arrangement he'd seen them do yet.
"Beautiful, isn't it?" Mimi drifted up beside Dominic and looked upon the buffet with such pride, he wondered briefly if she'd arranged it herself. That wasn't Mimi's style, though. Mimi didn't do things herself; she hired skilled artisans to do them for her. "That young man is a genius. When Blanche Montague sold her shop, I braced myself for some terrible chain store to open in its place. But Sweets to the Sweet blends in with those lovely old Victorian storefronts just like it's been there for three generations."
Dominic framed a shot of the candy, and clicked. Immediately he spotted another. And another. It seemed as if he simply couldn't find a way to aim his camera that didn't result in a dynamic, engaging composition.
"Pretty as it may be, we're celebrating the restoration tonight," Mimi reminded him, "not the catering." Dominic lowered his camera. He felt slightly dazed.
Bittersweet Candy Kisses
Hue, Tint and Shade by Jordan Castillo Price
Yellow is as yellow does.
Moolah and Moonshine by Jordan Castillo Price
If you ever go to France, watch out for those ticklers.
Spanish Fly Guy by Jordan Castillo Price
A new twist on liquid courage.
Pretty Ugly by Jordan Castillo Price
Beauty is in the eye of the beholder...usually.
One Less Stiff at the Funeral by Sean Kennedy
Chocolate makes everything better. Even a eulogy.
Wishink Well by Jordan Castillo Price
You can't get something for nothing.
Happily Neverafterby Jordan Castillo Price
All's well that ends well.
London Eye by Clare London
Give credit where credit is due.
Spirits and Second Chances by Sean Kennedy
The past can come back to haunt you.
Loose Change by Sean Kennedy
If there's one thing you can always count on, it's change.
Media Naranja (Other Half) by Clare London and Jordan Castillo Price
There's someone for everyone.
Immortal Coil by Jordan Castillo Price
Love is more than skin deep.

Reviews
The ending was masterful and delightful: not a shock, but a clever, poignant twist, reinforcing my sympathy for Dominic and what he'd experienced. It stresses the nature of beauty as a package rather than an ideal, an emotional impact rather than a two-dimensional picture. - Pettyprose, Brief Encounters Reviews
MORE WICKEDLY WONDERFUL TALES...