JCP Books, LLC
m/m paranormal & horror
Weird and wonderful ebooks you'll want to read again and again!
find a book
Problems navigating? Click here for a list of all ebooks by title
Enter your own search term:
Loading
Payment
Pay via PayPal direct at this site.
JCP Books backlist titles are also available at:
Smashwords.com in various formats,
BarnesandNoble.com for the Nook, and Amazon.com
for the Kindle.
Questions?
See our FAQ page!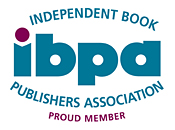 About us
Hi, I'm Jordan Castillo Price. I started JCP Books in 2008 so that I could have creative control over my stories, from the content to the cover. In 2010 I've added Josh Lanyon, Sean Kennedy and Clare London to my lineup--they're collaborating with me on the Petit Morts project.
Other members of the JCP Books crew include Andrea on proofing, and Diane on copyright duties.
Submissions
JCP Books is not open to submissions at this time.
Reviews
If you are a reviewer, we'd be happy to send you a review copy.
Email
Contact Jordan - jcp (dot) heat at gmail (dot) com
Report illegal filesharing of these titles - dsypnier at jcpbooks (dot) com
Snail Mail
JCP Books
PO Box 259533
Madison, WI 53725
MORE WICKEDLY WONDERFUL TALES...