JCP Books, LLC
m/m paranormal & horror
Weird and wonderful ebooks you'll want to read again and again!
find a book
Enter your own search term:
Loading
Merchandise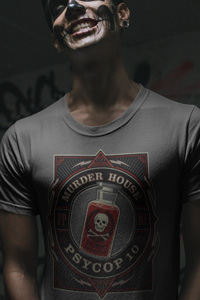 Check out JCPBooks Merchandise, including fundraiser T-Shirts for the Murder House audiobook
Questions?
See our FAQ page!
Bittersweet Candy Kisses: Wishink Well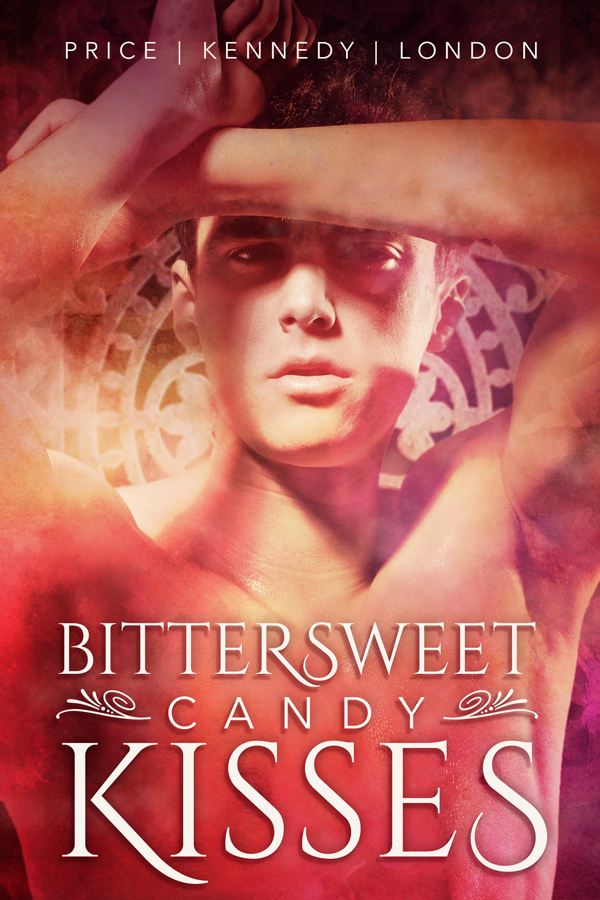 Wishink Well by Jordan Castillo Price
Series: Bittersweet Candy Kisses
Length: Novelette - 14,300 words

Available exclusively in the Bittersweet Candy Kisses Anthology
Over 180,000 words total, only $4.99 at your favorite retailer!
(Previously released in 2011 in the Petit Morts series)
Summary
Dying with dignity. Passing on one's own terms. Approaching the end in a caring, nurturing atmosphere. There are plenty of reasons people check in to Hospice House…but Eddie Flynn's just there for the morphine.
Eddie's lung capacity is down to 15%, he's in continual pain, and he's constantly burning up with fever from the infection he just can't shake. Given his physical condition, he's baffled to find himself fawning over the hot guy stocking the vending machines.
Eddie figures it's futile to even flirt with someone, considering how little time he's got left. But there's something about the guy with the name "Chance" embroidered on his coveralls that he just can't stop thinking about—not only for Chance's naughty smile and bedroom eyes.
It seems Eddie's somehow ended up with Chance's pen.
Excerpt
Chance's fingers drifted to his throat. His red bandanna was gone. Strange…he hadn't realized he'd grown so enamored of it.
His shop was gone, too. No subtlety whatsoever. There one minute, gone the next. The Fates must have been in quite a hurry. The thought of them scrambling, breathless and frantic, to fling everything into place for his next task—that notion pleased him. He smiled to himself.
The hall in which he now stood was plain. A hint of disinfectant that was supposed to smell like something pleasant, but didn't, lingered. A bank of vending machines spanned the wall. On the corner of the plexi that covered the front of the nearest machine, a gold sticker read:
Sweets to the Sweet Vending Co.
Comments? Complaints?
Call 1-888-CHOKLAT
Cute.
Chance supposed it explained the hand truck stacked with boxes in front of him, and the butch work clothes—black, of course, with his name embroidered in red over the place his heart would have been. English, like the sticker. American, to be precise, judging by the toll-free number. He ran a hand through his hair. It was long enough in front to tuck behind his ear, short in back. Then he peered down at his shoes: steel-toed work boots. Terribly butch, indeed.
While the hall was empty, for the moment at least, the sounds of humanity were close. Voices, a television, a phone ringing. Chance opened his senses. The place felt good. It felt right.
Which was more than he could say for most places.
He tore open the top box, and the smell of cheap, commercial chocolate momentarily blocked the scent of chlorine and phenols. As he stared into the box, a couple rounded the corner—no one he needed to concern himself with. They stepped around him like he was invisible, and fed some quarters into a nearby vending machine. The machine whirred and clunked, a cup dropped into place, then syrup mixed with hot water and sprayed into the cup. Chance saw the workings of it as it went through its motions. It made him miss his espresso machine, all steam and bombast.
Ridiculous. He unlocked the machine directly in front of him and began stocking the plastic-wrapped cupcakes with sure, economical movements, and he told himself that sentimental nonsense about the espresso machine was unacceptable. He was perfectly at ease here in this—what was it, a clinic? A hospital? He didn't miss the shop.
"It's nice here," the woman said to the man as he waited for the spout to stop dripping. Accent? Midwest. Ohio, maybe. Michigan. The flat, nasal A and hard R danced at the edge of Chance's tongue, should he need to speak. "Homey," the woman went on. "And the staff is so nice." The man nodded. If he answered her, Chance saw, he would cry. Once his cup was ready, they stepped around Chance again, blowing on their coffees, and disappeared around a corner.
The gluttony, the dirty, secret pleasure, the want, the need. Missing those things from the shop was understandable. Wherever he was now, though…it reminded him of other things he missed, too. The weight of human mortality settling around his shoulders was comforting, like the embrace of an old lover whose leaving would always be a mystery. He'd enjoyed his old vocation. He'd been good at it. And yet….
He squeezed a pair of plastic-wrapped cupcakes packaged side by side on a cardboard strip. They sprang back into shape the moment he released the pressure.
One didn't want to become stale.
It had been a long time. He'd come a long way. Farther than he would have ever thought possible. So many people, so many pleading faces, all of them yearning for one simple thing. Love.
The tempered glass had gone opaque. Frost rimed the interior of the vending machine, sparkling on the crimped edges of the plastic packaging. Chance wondered how long he'd been lost in his thoughts. If anyone had come or gone while he'd been wandering down memory lane, he hadn't noticed them, nor they him.
They weren't The One.
Since the cases were refrigerated, it took quite a while for the glass on the first machine to clear. Traffic in the hallway was not exactly bustling. Chance began to work more slowly. With his shop, it was at least more obvious what he was supposed to do—tend the counter. If The One didn't show up, eventually Chance would lock the door and make candy. The next day, he'd do it again. Sometimes The One showed up within a day, or a week—then again, it might take months. But surely it would only take so long to re-stock the vending machines. And then what?
Bittersweet Candy Kisses
Hue, Tint and Shade by Jordan Castillo Price
Yellow is as yellow does.
Moolah and Moonshine by Jordan Castillo Price
If you ever go to France, watch out for those ticklers.
Spanish Fly Guy by Jordan Castillo Price
A new twist on liquid courage.
Pretty Ugly by Jordan Castillo Price
Beauty is in the eye of the beholder...usually.
One Less Stiff at the Funeral by Sean Kennedy
Chocolate makes everything better. Even a eulogy.
Wishink Well by Jordan Castillo Price
You can't get something for nothing.
Happily Neverafter by Jordan Castillo Price
All's well that ends well.
London Eye by Clare London
Give credit where credit is due.
Spirits and Second Chances by Sean Kennedy
The past can come back to haunt you.
Loose Change by Sean Kennedy
If there's one thing you can always count on, it's change.
Media Naranja (Other Half) by Clare London and Jordan Castillo Price
There's someone for everyone.
Immortal Coil by Jordan Castillo Price
Love is more than skin deep.
Reviews
Those of you who are looking for a conventionally happy ending may not be entirely happy with the way the story ends. For me, it was a necessary ending which contained a note of hope, even if it did have me in tears. - Jenre, Brief Encounters Reviews
MORE WICKEDLY WONDERFUL TALES...