JCP Books, LLC
m/m paranormal & horror
Weird and wonderful ebooks you'll want to read again and again!
find a book
Problems navigating? Click here for a list of all ebooks by title
Enter your own search term:
Loading
Purchase
JCP Bookstitles are available at:
Amazon.com
for the Kindle, BarnesandNoble.com for the Nook, the iTunes store for IOS,
and Smashwords in a variety of formats.
Gift Shop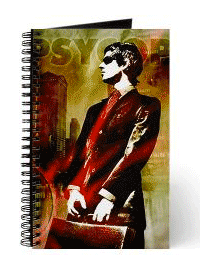 The JCP Books Gift Shop at Cafe Press is now open. Come check out the merchandise.
Questions?
See our FAQ page!
FREQUENTLY ASKED QUESTIONS
How to Purchase
Starting January 1, 2015, a change in tax law will make it impractical for me to sell directly to my readers.

At the moment, I've kept the book pages up with the book info and excerpts, and replaced my direct buy links with links to Amazon and other e-tailers.
I'm hesitant to take down JCP Books entirely, since I've created many exclusive free ebooks that can only be found here. In the near future I'll reorganize to make those items easier to find.
Length, Page Count and Pricing
Because page count on the same book will vary wildly depending on what sort of ereader or monitor you're using and how you have your fonts set, the word count of a book is often a more accurate gauge of its length. We classify our books as the following length:
Short Story
Under 4,999 words - 99¢ or less
5,000 to 7,499 words - $1.29

Novelette
7,500 to 9,999 words - $1.99
10,000 to 17,499 words - $2.99
Novella
17,500 to 27,499 words - $3.49
27,500 to 39,999 words - $3.99
Novel
40,000 to 59,999 words - $4.99
60,000 to 79,999 words - $5.99
80,000 and up - $6.99
JCP Books PDFs are set on a 6x9 page for ease of reading, since this is a standard trade paperback size. (Starting June 2010 I'm moving to 8.5 x 5.5 for better printability.)
PsyCop 2nd Edition Ebooks
Second editions of previously published ebooks such as Verdant, Among the Living, Criss Cross and Body & Soul contain new cover artwork, new editing, and some continuity corrections. The plots are the same as the first editions of these stories.
Individual Paperbacks
JCP books sells paperbacks in the US through Amazon.com, and internationally through The Book Depository.


Wholesale Paperbacks
Booksellers and other retailers may order trade paperbacks wholesale in increments of 5. Click here for details.
MORE WICKEDLY WONDERFUL TALES...