JCP Books, LLC
m/m paranormal & horror
Weird and wonderful ebooks you'll want to read again and again!
find a book
Problems navigating? Click here for a list of all ebooks by title
Enter your own search term:
Loading
Payment
Pay via PayPal direct at this site.
JCP Books backlist titles are also available at:
Smashwords.com in various formats,
BarnesandNoble.com for the Nook, and Amazon.com
for the Kindle.
Questions?
See our FAQ page!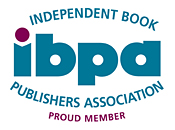 FREQUENTLY ASKED QUESTIONS
How to Purchase
Choose the "add to cart" button next to the file type you want. When you're done adding items to your cart, hit the checkout button and pay with PayPal. You'll receive a followup email with download links good for 48 hours.
PayPal
JCP Books now accepts PayPal in light of their clear and specific policy change regarding ebooks.
Google Checkout
Due to a change in Google Checkout (now Google Wallet) JCP Books can no longer accept payments via Google.
Length, Page Count and Pricing
Because page count on the same book will vary wildly depending on what sort of ereader or monitor you're using and how you have your fonts set, the word count of a book is often a more accurate gauge of its length. We classify our books as the following length:
Short Story
Under 4,999 words - 99¢ or less
5,000 to 7,499 words - $1.29

Novelette
7,500 to 9,999 words - $1.99
10,000 to 17,499 words - $2.99
Novella
17,500 to 27,499 words - $3.49
27,500 to 39,999 words - $3.99
Novel
40,000 to 59,999 words - $4.99
60,000 to 79,999 words - $5.99
80,000 and up - $6.99
JCP Books PDFs are set on a 6x9 page for ease of reading, since this is a standard trade paperback size. (Starting June 2010 I'm moving to 8.5 x 5.5 for better printability.)
Ebook Formats - How to Choose
PDF
This format may be printed out for reading, but be aware that it will be set for a 6"x9" page. You could reduce the text slightly and print the pages two-up horizontally on your letter-sized sheet, you could print it as-is and have a lot of white space, or you could scale it up for a large-print approximation. (Note: starting with Sleepwalker, I'm basing the PDF on a 5.5" x 8.5" page to facilitate easier two-up printing. This format reads nicely on the iPod/iPhone with the Goodreader app.)
PDFs may be read on most computers with the free Adobe Reader. They may also be read with Preview, which comes standard with Macs.
Because PDFs were created for the printing process to keep text from moving around, PDF text does not flow. If you wish to resize, reflow, or otherwise convert your text, please purchase an ePub, which will convert beautifully into every other format.

MOBI
Mobi files may be emailed to and read natively on the Kindle, or sent with the Send To Kindle App. Find more info in the Kindle Help Page
HTML
We have discontinued HTML ebooks. Less than .05% of our customers purchased this format
LIT
We have discontinued Lit ebooks. Less than .05% of our customers purchased this format. The exception is Zero Hour, which we have left available in this format since it contains illustrations and is harder to convert.
EPUB
Epub is readable on the iPad, Sony readers and the Nook. Like Lit files, Epubs also convert to other ebook formats beautifully with Calibre. JCPBooks is beginning to offer Epub in 2010. If there is sufficient demand, we will convert our back catalog to offer more books in Epub.
Whichever file format you choose...
If you are unhappy with it, email Jordan at jcp.heat (at) gmail.com and we'll arrange for an exchange.
Terms of Service
Your JCP Books purchase may be stamped with a code that will enable us to find and prosecute anyone who distributes illegal copies.
In accordance with the copyright laws of the United States of America, ebooks from JCP Books may not be shared with other readers. Please consider the labor and expense that went into the creation of the ebooks; don't redistribute JCP Books ebooks. JCP Books aggressively pursues copyright infringement. To report suspected violations, contact Ms. D. Sypnier at dsypnier(at) jcpbooks.com
PsyCop 2nd Edition Ebooks
Second editions of previously published ebooks such as Verdant, Among the Living, Criss Cross and Body & Soul contain new cover artwork, new editing, and some continuity corrections. The plots are the same as the first editions of these stories.
Individual Paperbacks
JCP books sells paperbacks in the US through Amazon.com, and internationally through The Book Depository.


Wholesale Paperbacks
Booksellers and other retailers may order trade paperbacks wholesale in increments of 5. Click here for details.
Why Buy Here?
We realize it may be more convenient to shop at one of the bigger ebook vendors, but did you know that many of these vendors keep a majority of the cover price for themselves, leaving as little as 35¢ on every dollar for the publisher and author to split?
When you buy from JCP Books, you're directly supporting the creation of content you enjoy. We strive to give you the best value for your money by ensuring the stories are carefully edited and beautifully typeset. No typo-ridden manuscripts or generic "naked manchest" covers here!
We want you to be thrilled with your purchase. If you have a problem with any ebook, write Jordan at jcp.heat (at) gmail.com for an exchange or refund.
MORE WICKEDLY WONDERFUL TALES...