JCP Books, LLC
m/m paranormal & horror
Weird and wonderful ebooks you'll want to read again and again!
find a book
Problems navigating? Click here for a list of all ebooks by title
Enter your own search term:
Loading
Purchase
JCP Bookstitles are available at:
Amazon.com
for the Kindle, BarnesandNoble.com for the Nook, the iTunes store for IOS,
and Smashwords in a variety of formats.
Gift Shop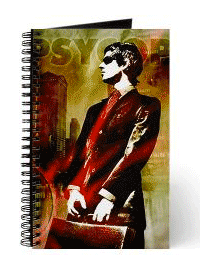 The JCP Books Gift Shop at Cafe Press is now open. Come check out the merchandise.
Questions?
See our FAQ page!
Turbulence #3: Red-Eye Dawn
Red-Eye Dawn by Jordan Castillo Price
Series: Turbulence 3
Length: Novelette - 8600 words - 29 PDF pages
Cover artist: Jordan Castillo Price - see larger cover
ISBN: 9781476365220

Paul Cronin has never been one to improvise. Now he's found himself in the middle of a brand new world, with brand new rules. He would be the first one to play by those rules—heck, he'd relish them—if only he knew what they were.
Luckily for Paul, his predecessor Marlin already discovered the lay of the land, and that research is passed along to him. It should help him orient himself. Unfortunately, Marlin's logic is so bizarre, poring through his notes offers very little comfort. What kind of man believes in all that airy-fairy new age stuff?
And, more importantly, what kind of man is Paul?
---
The Turbulence Series
MORE WICKEDLY WONDERFUL TALES...