JCP Books, LLC
m/m paranormal & horror
Weird and wonderful ebooks you'll want to read again and again!
find a book
Problems navigating? Click here for a list of all ebooks by title
Enter your own search term:
Loading
Purchase
JCP Bookstitles are available at:
Amazon.com
for the Kindle, BarnesandNoble.com for the Nook, the iTunes store for IOS,
and Smashwords in a variety of formats.
Gift Shop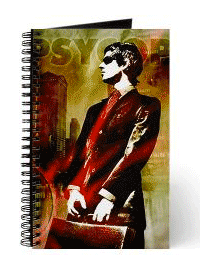 The JCP Books Gift Shop at Cafe Press is now open. Come check out the merchandise.
Questions?
See our FAQ page!
Turbulence Collection
Turbulence Collection by Jordan Castillo Price
Series: Turbulence
Length: Novel - 77,000 words - 236 paperback pages
Cover artist: Jordan Castillo Price - see larger cover
ISBN: 978-1-935540-60-1
$5.99
Find Turbulence Collection at the following places:
Amazon - Smashwords (many file types) - iTunes
Order Turbulence Collection in paperback from Amazon.com
Find Turbulence Collection notebooks, Kindle covers and more at the JCP Books Gift Shop
Summary
The foundation of superstition is ignorance. First Officer Paul Cronin has no use for magical thinking—he's a logical guy, a skeptic who only believes what he can see. When a new assignment on Flight 511 takes him directly through the legendary Bermuda Triangle, he's not concerned about losing his aircraft to supernatural forces. He's busy trying to hook up with handsome flight attendant Dallas.
Dallas seems eager to oblige at the airport, but his ardor cools quickly when he finds out he and Paul are now on the same crew. Then the turbulence hits, and Paul soon discovers there's more to the Bermuda Triangle than made-for-TV movies.
While trying to decipher his cryptic predecessor's notes and guide Flight 511 around the Triangle phenomenon, Paul attempts to piece together a relationship with Dallas. It seems that forces—both paranormal and mundane—are stacked against them. Can Paul navigate a successful course through the turbulence while he finds a way into Dallas' heart?
Turbulence Collection contains the following novelettes: Into the Bermuda Triangle, Autopilot Engaged, Red-Eye Dawn, Connecting Flight, Black Box, Flying Blind, Radio Silence, and Final Boarding.

---
The Turbulence Series
MORE WICKEDLY WONDERFUL TALES...