JCP Books, LLC
m/m paranormal & horror
Weird and wonderful ebooks you'll want to read again and again!
find a book
Enter your own search term:
Loading
Merchandise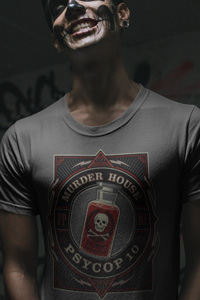 Check out JCPBooks Merchandise, including fundraiser T-Shirts for the Murder House audiobook
Questions?
See our FAQ page!
Dead Man's Quill The ABCs of Spellcraft #4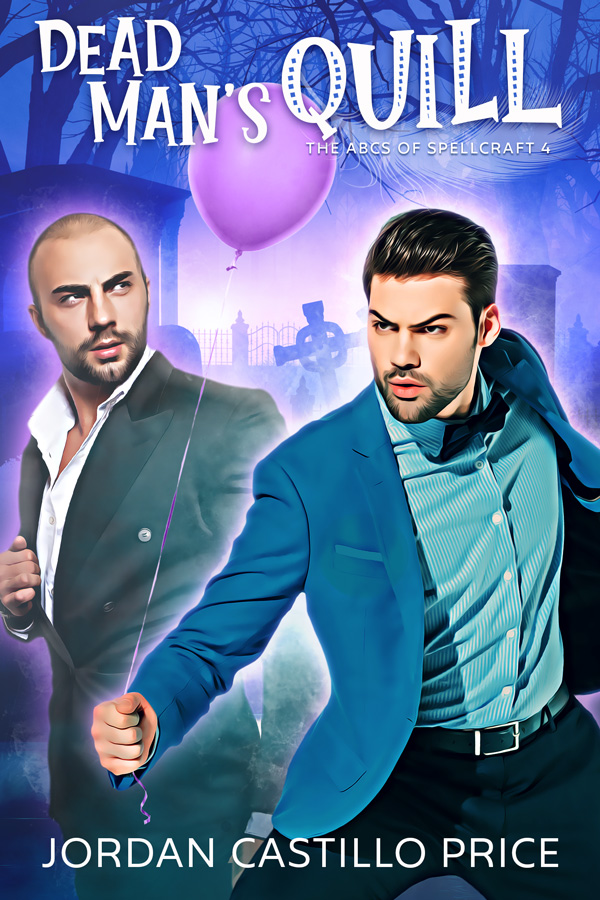 Dead Man's Quill by Jordan Castillo Price
Series: The ABCs of Spellcraft
Length: Novella, 27000 words
Cover artist: Jordan Castillo Price - see larger cover

$2.99
Summary
It's all fun and games until someone loses a hand.
Dixon has been dying to introduce Yuri to Uncle Fonzo, the Hand of his family, and now he'll finally get that chance. All they need to do is meet him at a traveling carnival with an unused piece of Spellcraft.
Easy peasy, right?
Not even a little. And even worse, they might encounter a clown.
Uncle Fonzo has left a trail of magical destruction in his wake, but he claims he's been helping people. Spellcrafters are a slippery bunch, and it's hard to say if he's stretching the truth or telling an outright lie. One thing's for sure, he's between a rock and a hard place now, and if he doesn't deliver an outrageous ransom to Strange Manor by midnight, all deals are off.
From a lackluster carnival with a booby-trapped tour bus to the decrepit mausoleum behind an old mental asylum, the Spellcraft leads Dixon and Yuri on a goose chase that's not only wild…but deadly.
The ABCs of Spellcraft is a series filled with bad jokes and good magic, where MM Romance meets Paranormal Cozy. A perky hero, a brooding love interest, and delightfully twisty-turny stories that never end up quite where you'd expect. The books are best read in order, so be sure to start at the beginning with Quill Me Now.
The ABCs of Spellcraft Series
1. Quill Me Now
1.5. All that Glitters
3. Something Stinks at the Spa
Paperback Collections
The ABCs of Spellcraft Collection, Volume 1 (novellas 1-4 plus All the Glitters) Also in Audio USA / UK
The ABCs of Spellcraft Collection, Volume 2 (novellas 5-7) Audio Coming Soon