JCP Books, LLC
m/m paranormal & horror
Weird and wonderful ebooks you'll want to read again and again!
find a book
Enter your own search term:
Loading
Merchandise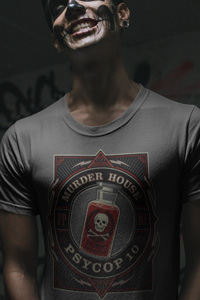 Check out JCPBooks Merchandise, including fundraiser T-Shirts for the Murder House audiobook
Questions?
See our FAQ page!
Quill Me Now: The ABCs of Spellcraft #1
Quill Me Now by Jordan Castillo Price
Series: The ABCs of Spellcraft
Length: Novella, 25000 words
Cover artist: Jordan Castillo Price - see larger cover
ISBN: 978-1-935540-52-6
$2.99
Summary
What if the words you wrote came true?
Spellcraft isn't exactly a respectable business, but it does pay the bills. At least, it should. Unfortunately, Dixon Penn failed his Spellcraft initiation. Instead of working in his family's shop, he's stuck delivering takeout orders in his uncle's beat-up Buick.
Winning a Valentine's Day contest at the largest greeting card company in the tri-state area would be just the thing to get his life back on track—but something at Precious Greetings just doesn't add up. And despite numerous warnings to stop pestering them about his contest entry, he just can't stop himself from coming back again and again.
It doesn't hurt that the head of security is such a hottie. If Dixon had any common sense, he'd be scared of the big, mysterious, tattooed Russian.
To be fair, no one ever accused him of being too smart….
The ABCs of Spellcraft is a series filled with bad jokes and good magic, where MM Romance meets Paranormal Cozy. A perky hero, a brooding love interest, and delightfully twisty-turny stories that never end up quite where you'd expect.
Book 1, Quill Me Now, originally debuted in the Bad Valentine collection, along with Love Magic by Jesi Lea Ryan, Hidden Hearts by Clare London, and Temporary Dad by Dev Bentham.
Excerpt
"Nothing good ever came of a valentine," Sabina declared with great vehemence and utter conviction. "You hear me, Dixon? Nothing."
I love my cousin. I do. But there's opinionated…and then there's Sabina. I said, "You haven't even heard the details."
"I don't need to, either. Everyone knows those contests are a bunch of baloney."
"Who's everyone?"
She ignored the question. "And this 'big prize'… what's it even supposed to be?"
I squinted at the fine print. It was smudged with barbecue sauce, but if I held it up to the light, enough came through for me to get the gist. "A thousand dollars."
Sabina waded through the furniture we were saving for someday. She squeezed between two heavy oak dressers, veered around a massive roll-top desk, climbed over a pile of boxes, and worked her way into our kitchen. It was really just an old utility sink and a microwave perched on top of a mini fridge, but both of us liked to keep up the illusion that we still lived in an actual house, not just a hastily converted attic. She attempted to clatter some dishes to demonstrate how ridiculous she thought my idea was, but we'd sold the maple kitchenette on Craigslist to keep creditors off our backs. And since the only flat surface to slam her mug against was a vinyl card table, it just gave off an unsatisfying thwack. She filled the mug with water and stuck it in the microwave, then crossed her arms, turned to me and said, "A thousand dollars for a few lines of schmaltzy poetry?"
"The verse doesn't have to rhyme." I slid the ad across the table for her to look at.
Sabina ignored it. "There's no possible way anyone could afford to pay that kind of money to produce a valentine."
"But Precious Greetings is the biggest card company in the state."
"Even if every lovestruck dope in the city bought one, they'd barely recoup their outlay. Plus, who spends money on paper cards anymore when everything's digital?" She slammed down a box of hot chocolate with an even quieter thwack, then glared at the microwave as if it would heat her water faster. "You're just the type to fall for this kind of scheme, too."
"What's that supposed to mean?"
"A soft touch. You're always giving your spare change to that wino down by the underpass. And he probably lives in a cushier place than we do."
Well, no argument there.
No one would ever take Sabina for a soft touch. As we were growing up, strangers usually thought she was a boy. The weird, too-short haircuts from my Aunt Rose and hand-me-down clothes from me didn't help. Nowadays, the ratty denim vest and bleach-tipped fauxhawk tomboy look were entirely deliberate. Plainly female…and no one pegged her for a pushover.
Not like me.
Trustworthy. Sensitive. Nice. This was the opinion strangers formed of me before I even said hello. I guess I just had one of those faces.
The ABCs of Spellcraft Series
1. Quill Me Now
1.5. All that Glitters
3. Something Stinks at the Spa
Paperback Collections
The ABCs of Spellcraft Collection, Volume 1 (novellas 1-4 plus All the Glitters) Also in Audio USA / UK
The ABCs of Spellcraft Collection, Volume 2 (novellas 5-7) Audio Coming Soon
MORE Thrilling stories