JCP Books, LLC
m/m paranormal & horror
Weird and wonderful ebooks you'll want to read again and again!
find a book
Problems navigating? Click here for a list of all ebooks by title
Enter your own search term:
Loading
Payment
Pay via PayPal direct at this site.
JCP Books backlist titles are also available at:
Smashwords.com in various formats,
BarnesandNoble.com for the Nook, and Amazon.com
for the Kindle.
Questions?
See our FAQ page!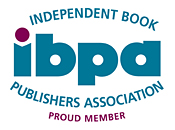 JCP Books Wholesale Paperback Orders
Thank you for supporting an independent author/publisher.
JCP Books paperbacks may be ordered in a quantity of 5 or more at a wholesale discount of 50% plus shipping. Paperbacks are non-returnable unless damaged.
Current paperback titles include:
PsyCop Series
PsyCop Partners
PsyCop Property
Camp Hell
GhosTV
Spook Squad
Channeling Morpheus Series
Channeling Morpheus for Scary Mary
A Bitter Taste of Sweet Oblivion
Standalone Titles
Zero Hour
The Starving Years
Magic Mansion
Mnevermind 1: The Persistence of Memory
Turbulence collection
Please contact sales -at- jcpbooks.com with your inquiries.

Libraries may order single copies at a 20% wholesale discount plus shipping.
Purchase orders may be sent to:
JCP Books
PO Box 259533
Madison, WI 53725
They may also be emailed to sales -at- jcpbooks.com
MORE WICKEDLY WONDERFUL TALES...