JCP Books, LLC
m/m paranormal & horror
Weird and wonderful ebooks you'll want to read again and again!
find a book
Enter your own search term:
Loading
Merchandise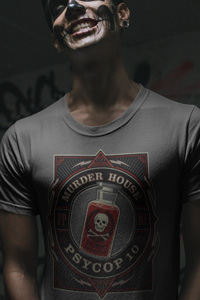 Check out JCPBooks Merchandise, including fundraiser T-Shirts for the Murder House audiobook
Questions?
See our FAQ page!
Don't Rock the Boardwalk The ABCs of Spellcraft #6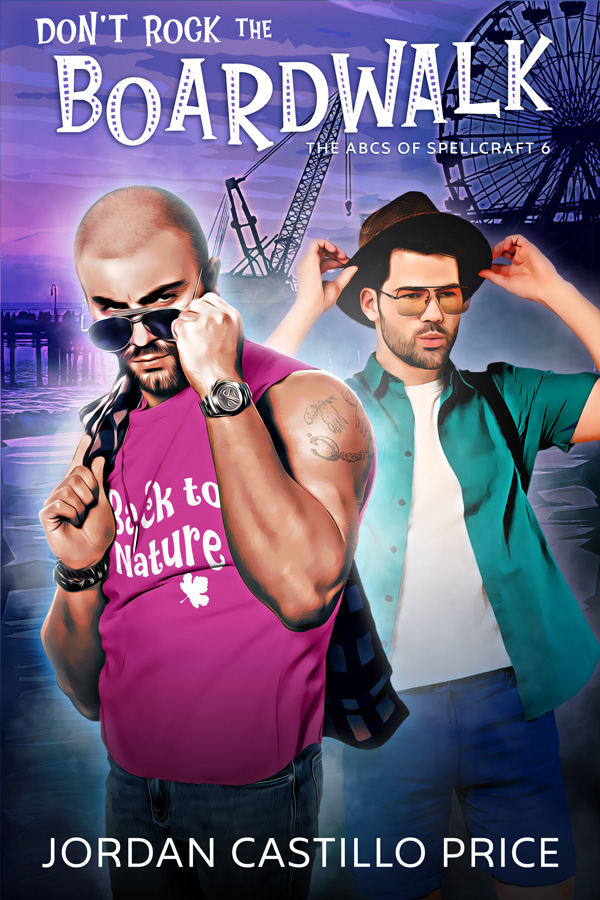 Don't Rock the Boardwalk by Jordan Castillo Price
Series: The ABCs of Spellcraft
Length: Novella, 30000 words
Cover artist: Jordan Castillo Price - see larger cover

$2.99
Summary
A mime walks into a Spellcraft shop….

Sounds like the start of a bad joke, but Dixon and Yuri are most definitely not laughing. Because this particular mime needs a Crafting deactivated—one that's been helping an outsider buy up Pinyin Beach.

And it originated at the Penn family's shop.

While undoing Spellcraft is Dixon's specialty, Yuri thinks they should determine who ordered the Spell first. It's too awkward to ask Dixon's parents. And the mime isn't talking.

Going undercover on the South Dock Boardwalk to find out for themselves might not be the most direct way to tackle the problem, but it sure is the most enlightening. From whispered secrets to secret societies, the guys find out more about the underpinnings of Pinyin Bay than they ever imagined.

Hopefully they can figure out what it all means before it's bye bye, Boardwalk.


The ABCs of Spellcraft is a series filled with bad jokes and good magic, where MM Romance meets Paranormal Cozy. A perky hero, a brooding love interest, and delightfully twisty-turny stories that never end up quite where you'd expect. The books are best read in order, so be sure to start at the beginning with Quill Me Now.
h2>The ABCs of Spellcraft Series
1. Quill Me Now
1.5. All that Glitters
3. Something Stinks at the Spa
Paperback Collections
The ABCs of Spellcraft Collection, Volume 1 (novellas 1-4 plus All the Glitters) Also in Audio USA / UK
The ABCs of Spellcraft Collection, Volume 2 (novellas 5-7) Audio Coming Soon