JCP Books, LLC
m/m paranormal & horror
Weird and wonderful ebooks you'll want to read again and again!
find a book
Problems navigating? Click here for a list of all ebooks by title
Enter your own search term:
Loading
Gift Shop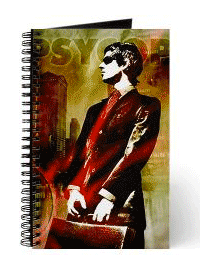 The JCP Books Gift Shop at Cafe Press is now open. Come check out the merchandise.
Payment
Pay via credit card with PayPal to buy direct at this site.
JCP Books backlist titles are also available at:
RainbowEbooks.com
AllRomanceEbooks.com,
BarnesandNoble.com for the Nook, and Amazon.com
for the Kindle.
Questions?
See our FAQ page!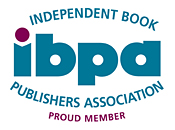 Bundle Deals

PsyCop Bundle
All the novels plus all the shorts at a whopping 15% off: Among the Living • Body & Soul • Camp Hell • Criss Cross • GhosTV • In the Dark • Inside Out • JCP Cover Art Gallery PDF • Many Happy Returns • Mind Reader • Secrets • Spook Squad • Striking Sparks • Stroke of Midnight • Thaw
$46.70 $39.70
Standalone Bundle
Buy Magic Mansion, Sleepwalker, Body Art, The Starving Years, and Sympathy in a bundle and save $5.75!
JCP Sampler
Among the Living (PsyCop 1), Payback (Channeling Morpheus 1), Hue, Tint and Shade (Petit Morts 1), Into the Bermuda Triangle (Turbulence 1), JCP Books PDF Cover Art Gallery
Channeling Morpheus Bundle
| | | |
| --- | --- | --- |
| Channeling Morpheus 1-5 Bundle $14.95 $13.45 (Includes Heaven Sent bonus short) | Channeling Morpheus 6-10 Bundle $15.94 $13.45 (Includes Jackpot Bonus Short) | Channeling Morpheus 1-10 Mega-bundle $30.89 $26.00 (Includes Heaven Sent and Jackpot) |
| | | |
| | | |
| | | |
Petit Morts Dozen
Hue Tint & Shade, Moolah and Moonsine, Spanish Fly Guy, Pretty Ugly, One Less Stiff at the Funeral, Wishink Well, Happily Neverafter, London Eye, Spirits and Second Chances, Loose Change, Media Naranja, Immortal Coil
Shorts in a Bunch
Get four shorts for only three bucks! Fire Thief, Verdant, The Voice, and Betweentimes. $3.00
MORE WICKEDLY WONDERFUL TALES...